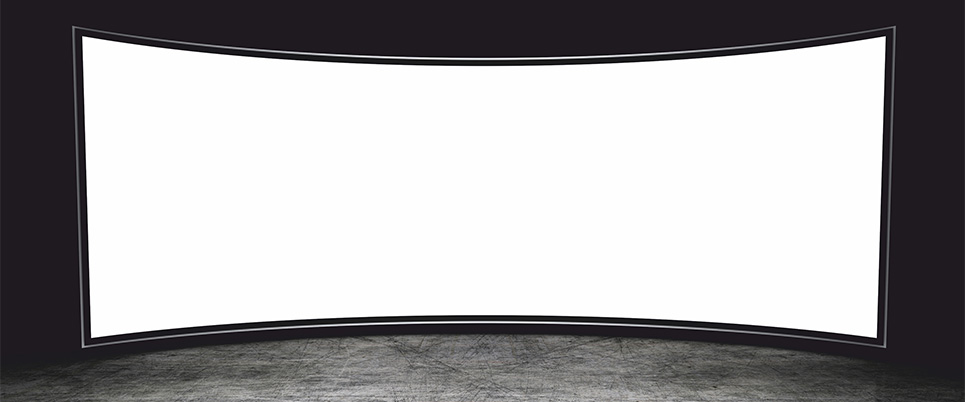 Curved Fixed Frame Screens are top-quality and highly attractive frame projection screens that are available for every image format, for both professional and private uses. Curved Fixed Frame Screens lends an elegant and professional appearance to your home cinema or any other permanent installation leaving nothing to be desired.
The Advanced and perfectly designed structure Frame gives a natural curve of the human eye. The design gives the viewing a more real effect while watching a movie and also Eliminates the problem caused by different distance between the screen and the projector.
The Curved Fixed frame Screens can be tailored to the size of your choice and be supplied with our well-established front projection material. The frame is delivered as a folded frame and the surface material rolled up, which guarantees a crease-free projection surface.